ABOUT
60 odd years since its founding, earnest confectionery-making is as strong as ever
Packaging is being renovated to communicate the appeal of Kushiro to young people


Kashidokoro Matsuya has produced various confectionery items that express the rich nature and scenery of Hokkaido. All processes of confectionery making are done in-house, with an emphasis on confectionery-making by hand.
In addition to Japanese and Western confectionery, unique Japanese-Western confectionery that blends the elements of each are also sold. The combination of Japanese elements like anko (red bean paste) and Western elements like pie sheet or jam are choice items that can be made because Matsuya is knowledgeable in both Japanese and Western confectionery.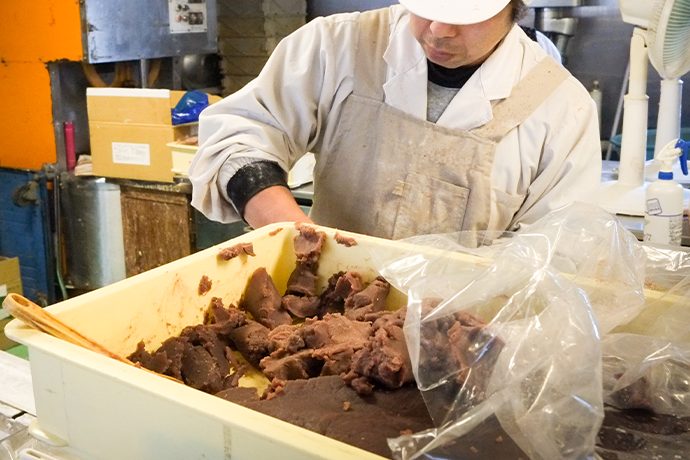 PRODUCT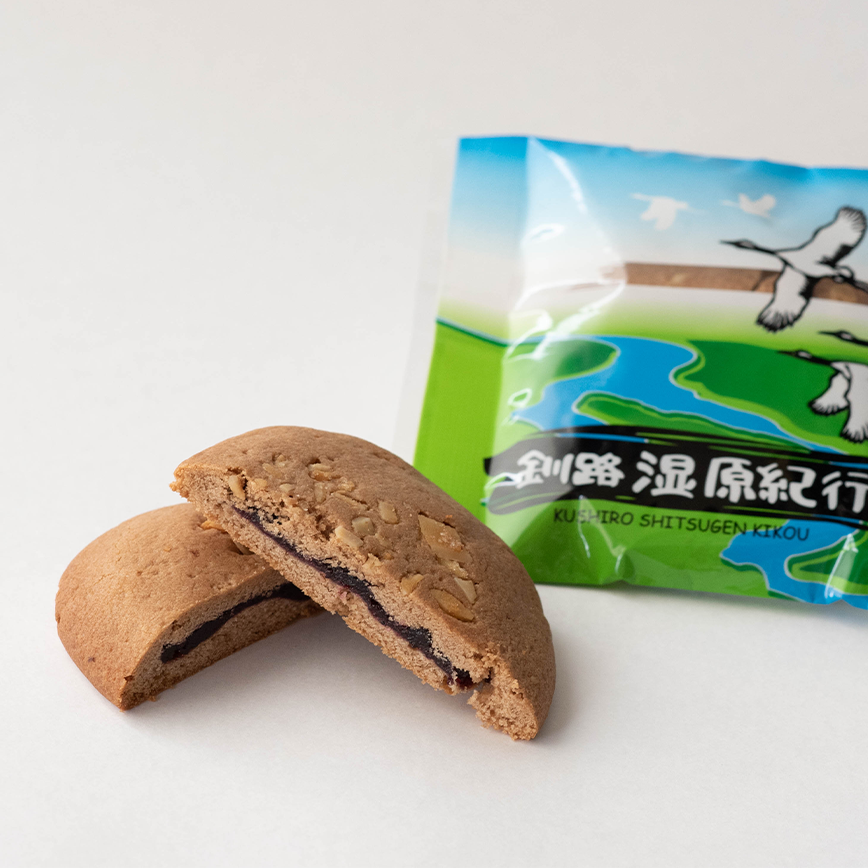 Moist even though it is baked confectionery.
Traditional Japanese cookie made by a Japanese confectionery store
The carefully baked dough made using ample butter has a very moist texture even though it is baked. As cookie dough made by a Japanese confectionery store, its gentle sweetness is distinctive. The texture of the almonds kneaded into the dough is also amusing and you cannot stop eating it. The jam and chocolate wrapped in Japanese-style dough has been uniquely adjusted to match the dough, so the delicate sweetness is comforting and finished in a way that can be enjoyed by anyone from young to old.
This Japanese cookie made by the old-fashioned Japanese confectionery store has a somewhat nostalgic taste. You can feel the heart of Matsuya, which has continued to create local sweets with roots in Akan, Kushiro, since its establishment.
RAW MARERIAL
Flour, sugar, blueberry, vegetable oil, egg, chocolate, almond, butter, salt, baking powder, acidifier, flavoring agent
*For jam, a new haskap berry jam is being developed.

DESIGN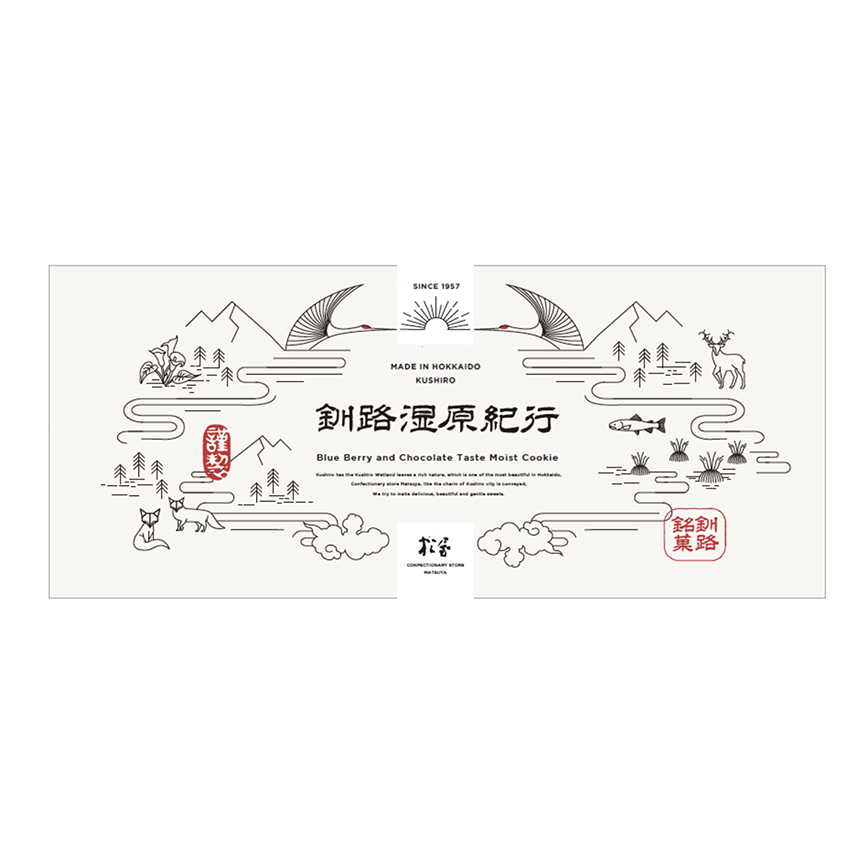 CONCEPT
Hoping to share more of the product's appeal.
Strategy for young people to pick up the product.
A long-selling product since the store's establishment, the unchanged taste of "Kushiro Shitsugen Kikou" has been safeguarded as a local sweet loved by the people of the region.
On the other hand, its recognition as a souvenir is not high and lacks appeal for young people.
So, the product is being renovated by creating a package design that boldly incorporates the nature and scenery of Kushiro Marsh and by changing the blueberry jam inside to a newly developed haskap berry jam. It has been reborn into a new souvenir that better represents the local character.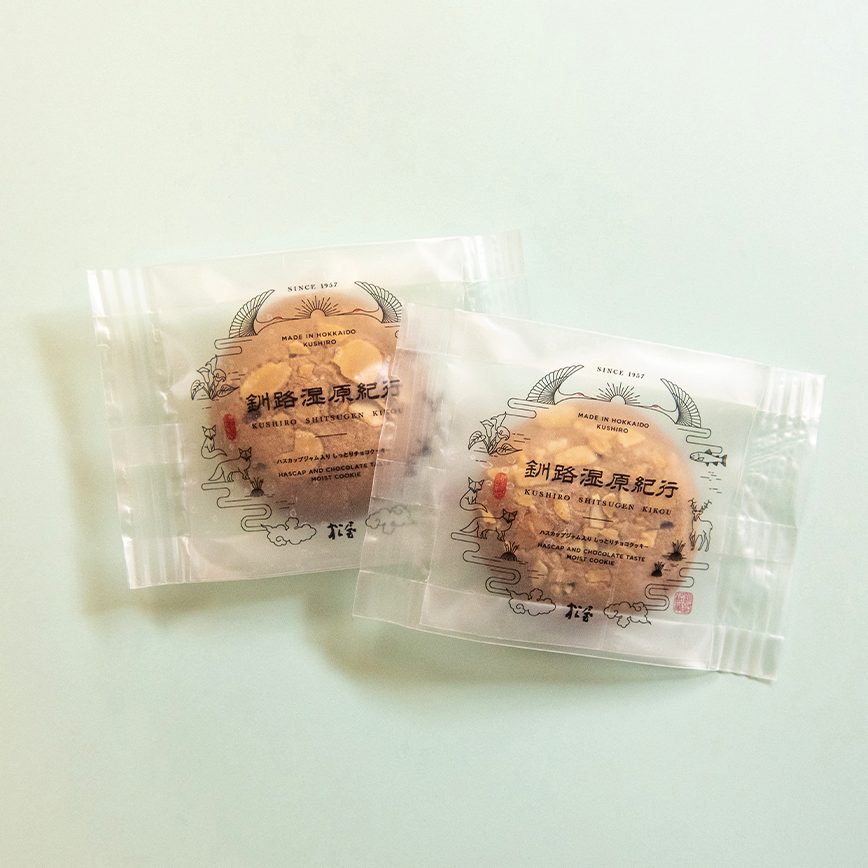 PACKAGE
The rich nature and scenery of Kushiro Marsh is arranged in a modern style.
A new approach while continuing tradition
In addition to the marsh scenery and Japanese crane, various animals living in the marsh have been newly adopted as package motifs, including the northern red fox, Yezo deer, and calla. They express the desire to share the appeal of Kushiro's rich nature with visiting tourists.
Japanese elements reminiscent of Matsuya's history are added to the newly drawn scenery of Kushiro marsh in a modern style, creating a completely new package that integrates the new with the traditional.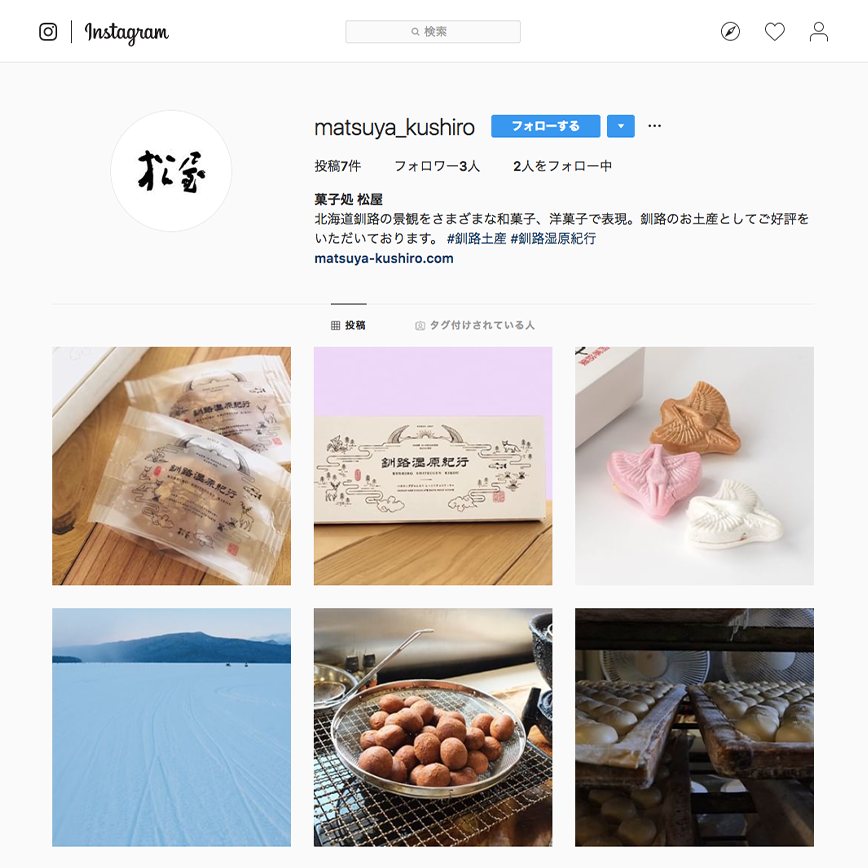 COMMUNICATION
Sharing the appeal of manufacturing in real time.
Endeavoring to share information using Instagram
Coinciding with the redesigned package, the confectioner has opened a new Instagram account. Sharing information in real time is the aim. Aspects that cannot be expressed by the new package alone, such as the charms of Matsuya's products and the company's commitment of its manufacturing will be shared. In addition to information on the newly redesigned "Kushiro Shitsugen Kikou," fascinating information on various confectionery made by Matsuya will be shared in real time.
MEMBERS
Kashidokoro Matsuya

Kumiko Noda

Package designer

Kei Kaneki

Web designer

Satoshi Muro

Loftwork
CONTACT
CONTACT

Kashidokoro Matsuya
4-3-1 Akancho Chuo, Kushiro-shi, Hokkaido
0154 66 3947
E-mail: matsuya-kashi@yahoo.co.jp
http://matsuya-kushiro.com/