"Do you have any favorite places and souvenirs from your town?"
People that know the town best are probably the locals. For this feature, we have conducted a survey on people that live in Hokkaido. In addition to their hobbies and personal perspectives, we asked people about places and souvenirs of Hokkaido they recommend.
\Person giving recommendations on Sapporo/
Ms. Yueh Sheng Han
Designer and Illustrator at Gear8 Inc.
A native of Taipei, Taiwan. She moved to Japan in October 2011 and studied design andillustration in Kyoto. After graduating from university, she worked as a translator, interpreter and illustrator. She moved to Sapporo in February 2017, and started to work at Gear8 from March the same year. Her main responsibilities at work include Web design, DTP design and creating illustration.
On her days off, she enjoys visiting bakeries, patisseries and cafes in Sapporo and its suburbs. Sometimes she draws at some relaxing spot in the town.
instagram:spherical_blue
Places recommended by HAN
Bread and Coffee / Sokeshu Bread x Tomoe Coffee
An orange-colored building near Sapporo – it is a bakery I discovered this winter that made a lasting impression on me. The building seems to be a traditional Hokkaido-style house, and is uniquely stylish inside. At first glance, it looks like they just sell bread, but they actually have an
eat-in space at the back. I spent a lovely morning here enjoying a croissant and a café au lait, while admiring the snowy scenery.
I would really like to visit this place again in summer.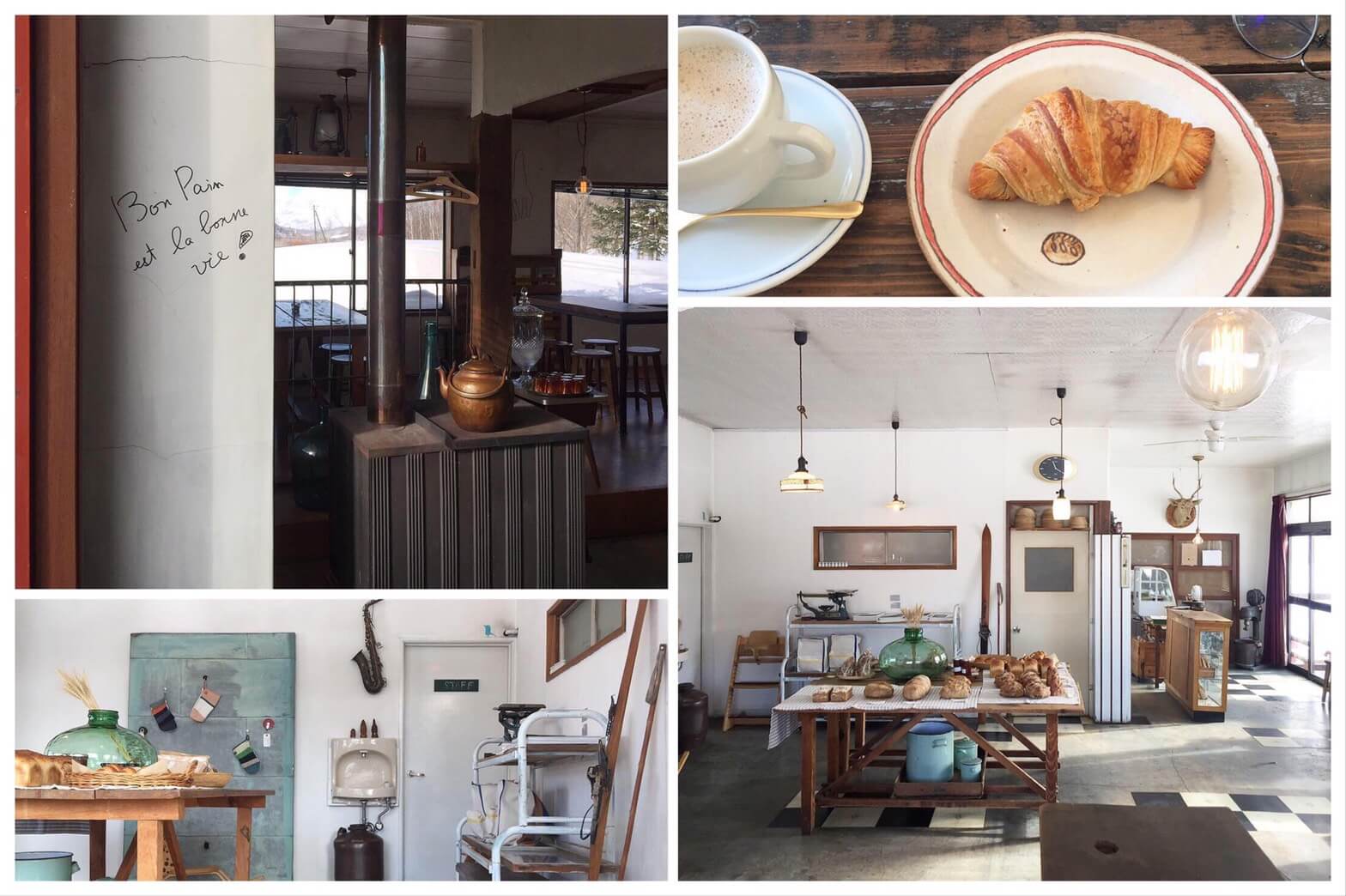 Sokeshu Bread x Tomoe Coffee

185-1 Aza Nakasato, Nakasato, Kimobetsu-cho, Abuta-gun, Hokkaido 044-0461 (GoogleMap)
Order time: From 10:00 until around 17:00
(Closed on Tuesdays and Wednesdays / irregular holidays
during winter)
Tell:0136-33-6688
http://sokeshu.com/
Café / Shoko 303
A compact café in the Nishi 18-chome area, where you can surround yourself with books. The small space reminds me of the secret base that I yearned for as a kid; I find it very relaxing here for some reason. While their carefully brewed nel-drip coffee is an obvious must-try, I had a café
au lait this time. I love relaxing here on my day off reading books I picked out from their bookshelves.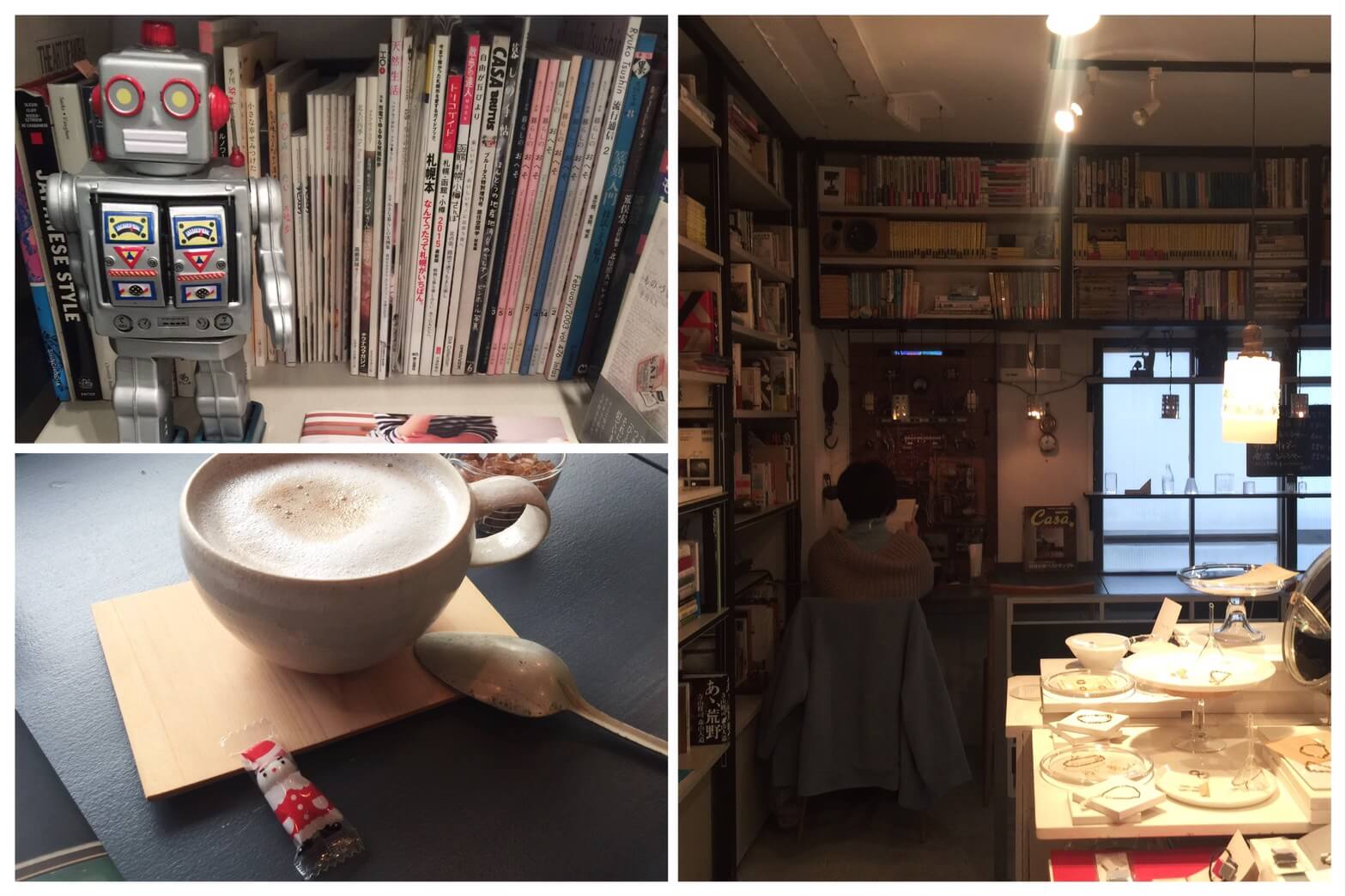 Shoko 303

303 Chateau Le Reve, 15 Minami 1-jo Nishi, Chuo-ku, Sapporo, Hokkaido 060-0061(GoogleMap)
Order time: From 13:00 until around 18:30 (Open on Saturdays and Sundays only)
http://shoko-303.jugem.jp/
Bakery Kimikage
Whenever I am in a new town, I always look for a bakery in search of a good baguette. At Kimikage, a bakery in a suburb of Sapporo, everything is delicious, especially the baguette. I like their cute signage and the garden as well.
On a summer day, my favorite way to spend a day off is to buy some bread from here and have it for lunch at Ueno Farm after enjoying a walk there.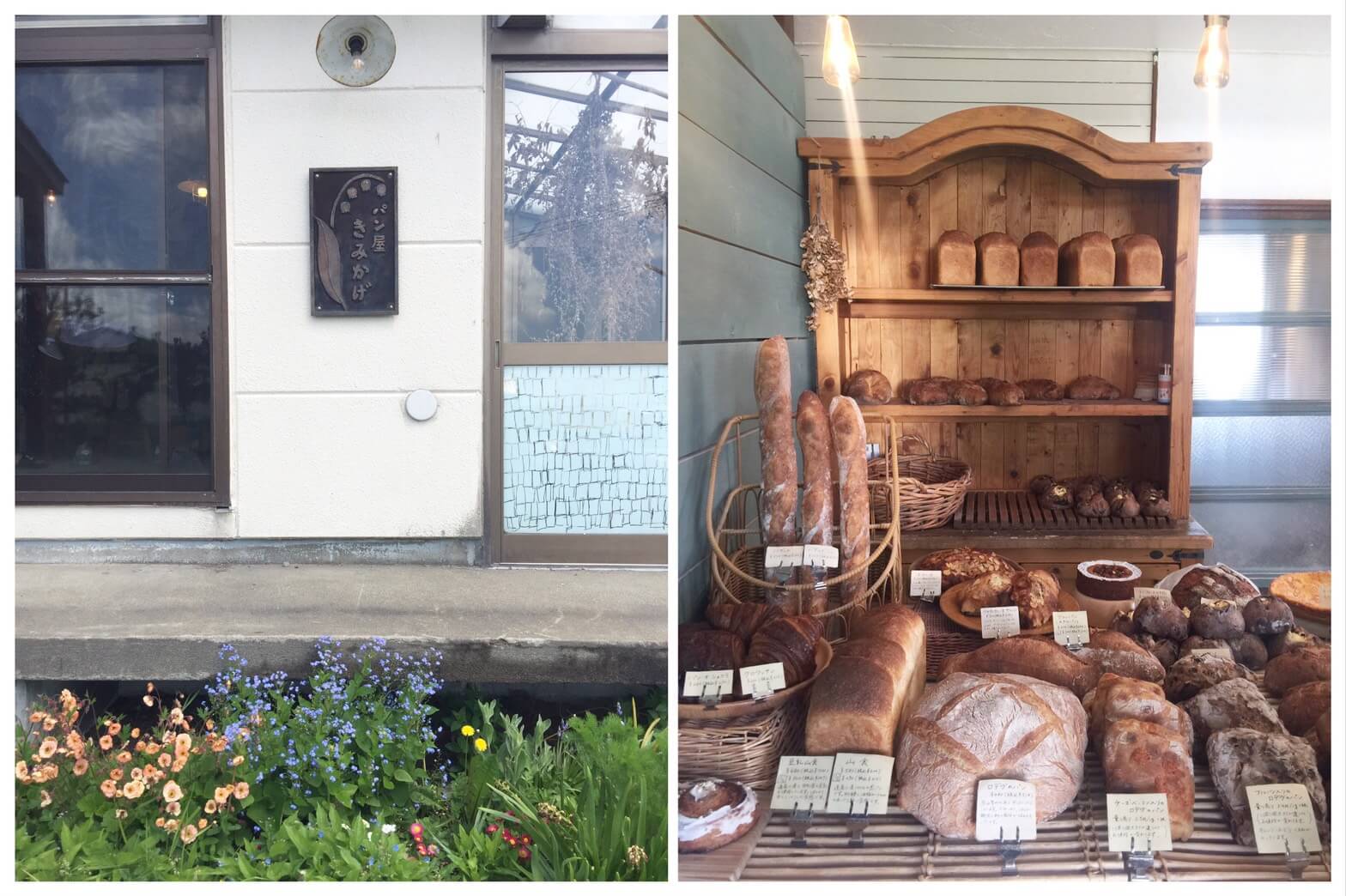 Sandwich shop / Sandria
On a residential street after passing through Susukino, you can find an obscure-looking sandwichshop with a large selection of fillings.
I like how I can enjoy great sandwiches here even late at night, as it is open 24 hours a day. My favorite fillings are potato salad and prawn sriracha. I would like to order fruits sandwiches next time, as I haven't had a chance to try them yet.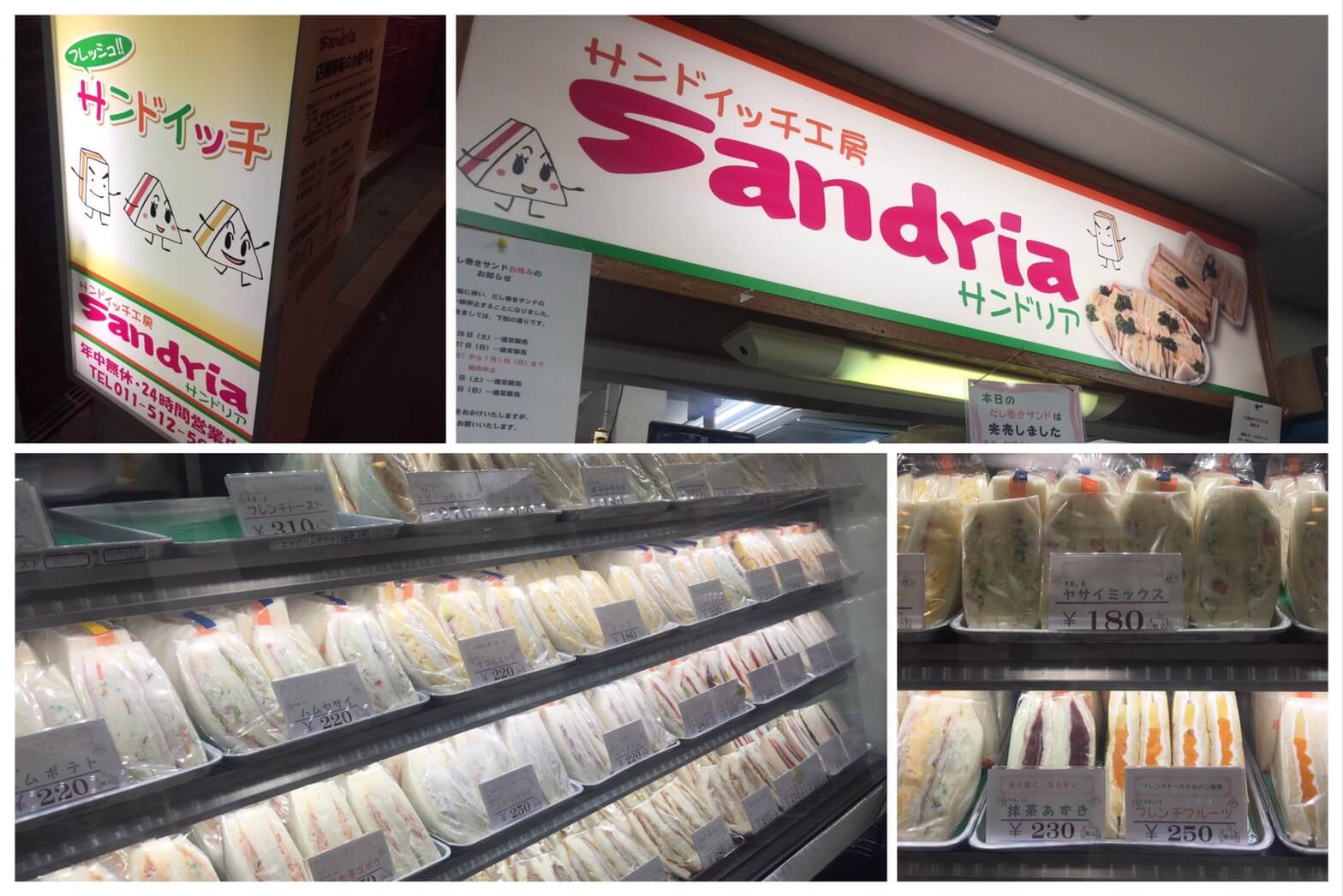 Sandwich Workshop Sandria

9-758-14 Minami 8-jo Nishi, Chuo-ku, Sapporo, Hokkaido 064-0808(GoogleMap)
Opening hours: Open 24 hours a day, 7 days a week
Tell:011-512-5993
http://www.s-sandwich.com/
Facility / Moerenuma Park
When I visited this park for the first time shortly after I moved to Sapporo, it left a strong impression on me.
As you wander further into the park, you encounter a series of unique art installations. I like the "Forest of Cherry Trees" the most, where you can find pieces of playground equipment designed by Isamu Noguchi.
Each piece is interesting in design; they literally are pieces of art that you can play with. The rare opportunity to see and touch these artworks makes you feel as if you are on some holiday abroad.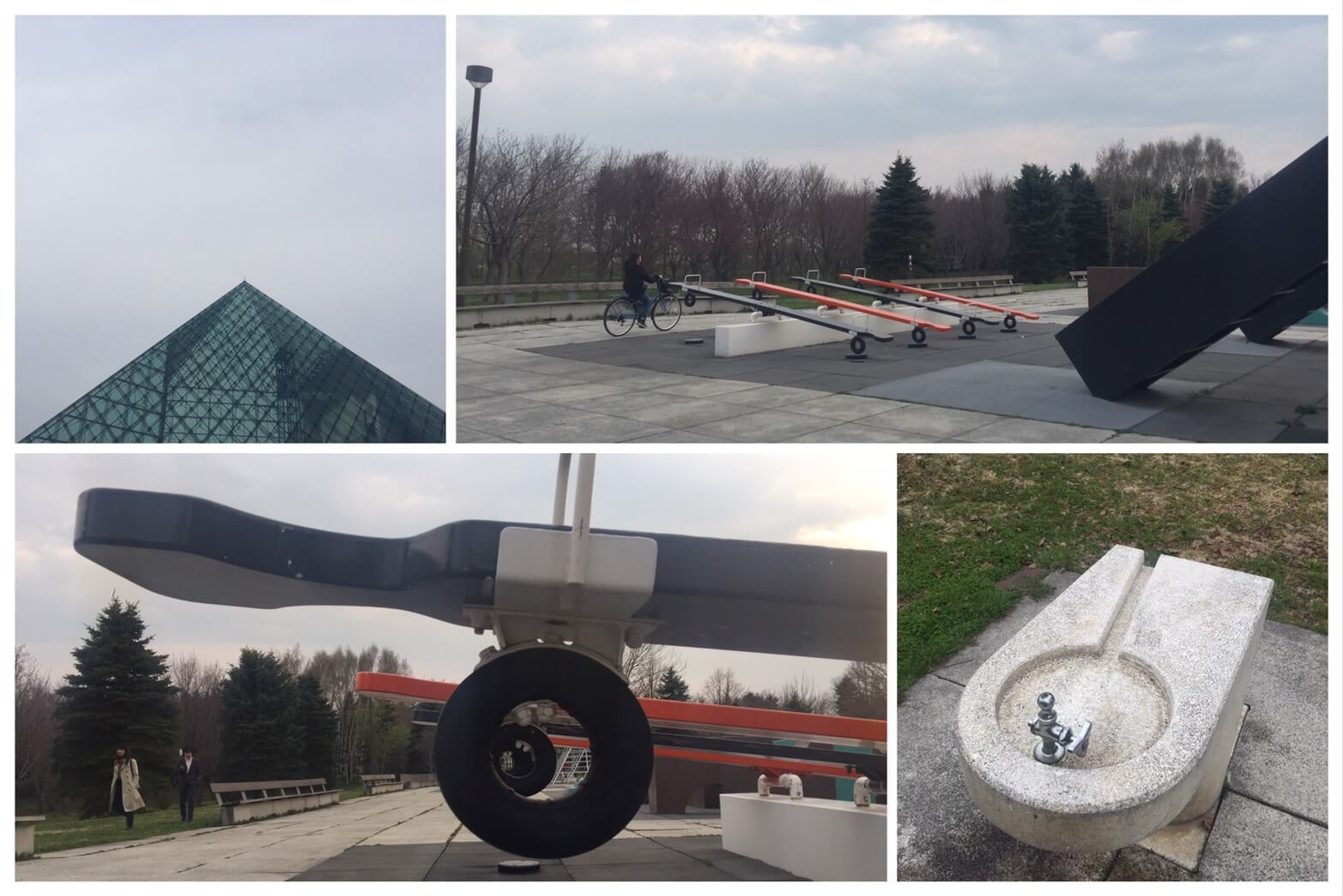 Facility / Moerenuma Park

1-1 Moerenuma koen, Sapporo, Hokkaido 007-0011(GoogleMap)
Opening hours: 7:00 to 22:00
Open 7 days a week (Different operating hours apply to different facilities within the park)
Tell:011-790-1231
http://moerenumapark.jp/
Favorite souvenirs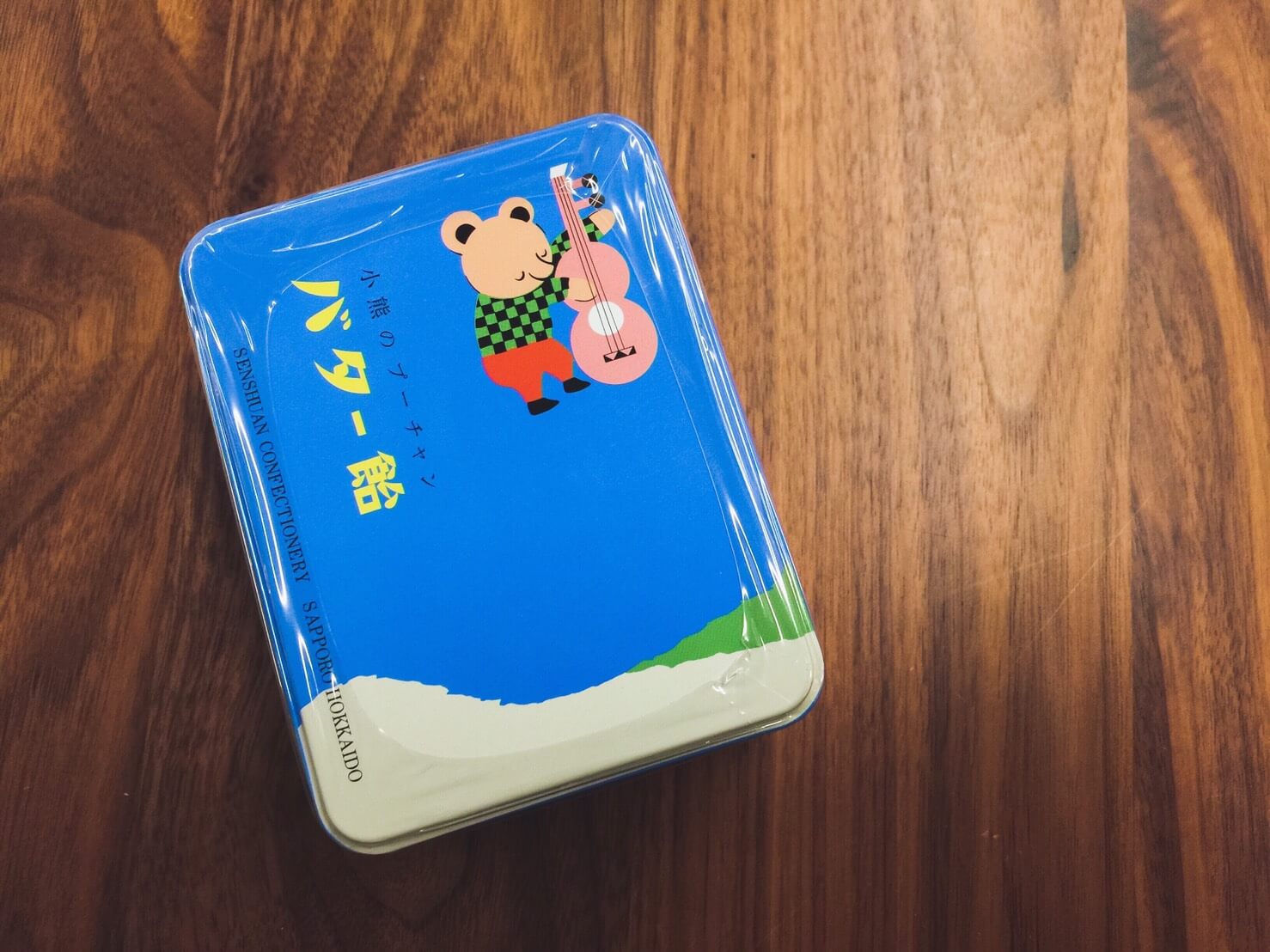 Senshuan / Koguma no Pu-chan Butter Candies (Pu the little teddy bear butter candies)
Ever since I fell in love with the blue-colored tin with a teddy bear design when I first saw it, I often get this as a souvenir for my friends. Another great thing about it is the price: at less than 500 yen, you can buy it with only one coin!
As well as the tin being cute, each of the candy wrappers has a different teddy bear design, which makes it a popular souvenir especially among my female friends.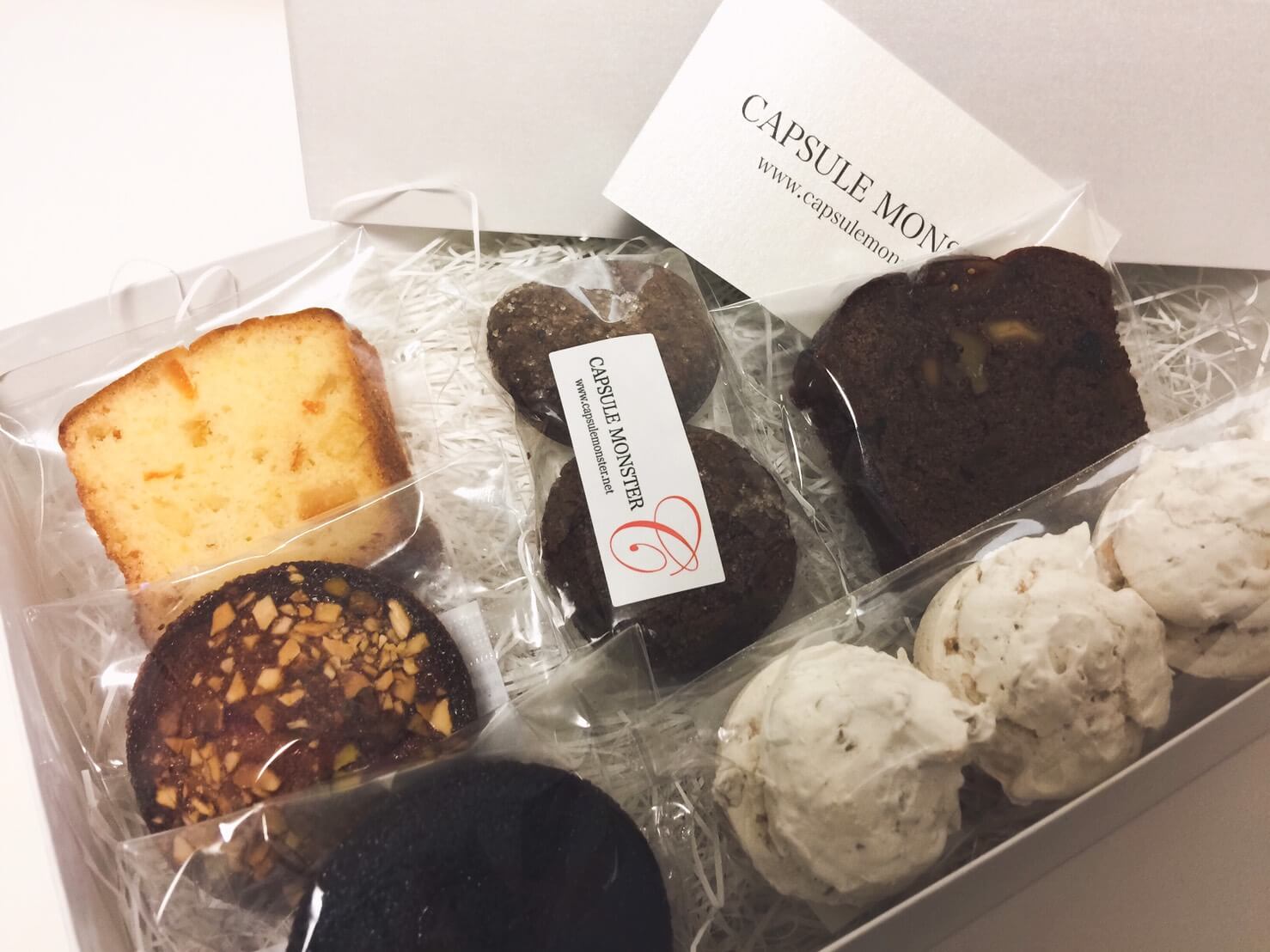 CAPSULE MONSTER・Assorted baked goods
A set of assorted baked goods from my favorite cake shop that I visit about twice a month! I buy them as a gift for my friends who like sweets, and I also send them to friends who live in Hokkaido.
A variety of sets are available at slightly different prices starting from 1,000 yen, which I think is very reasonable.
The choice of the baked goods is made by the shop if you order online, which can be quite exciting to find out. (I recommend you to go to the shop in person if you would like to make your own choice for the gift)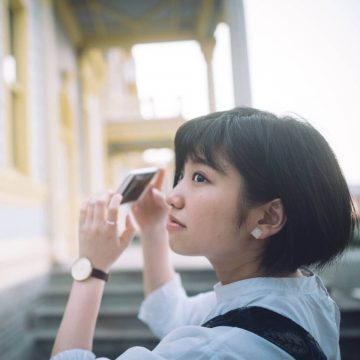 Yueh Sheng Han

Designer and Illustrator at Gear8 Inc.

A native of Taipei, Taiwan. She moved to Japan in October 2011 and studied design and illustration in Kyoto. After graduating from university, she worked as a translator, interpreter and illustrator. She moved to Sapporo in February 2017, and started to work at Gear8 from March the same year. Her main responsibilities at work include Web design, DTP design and creating illustration.

instagram:spherical_blue